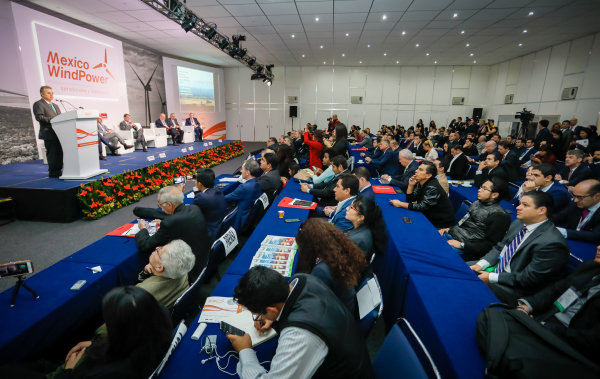 In its eigth edition, Mexico WindPower 2019 confirms its commitment to become the wind power sector's most important business forum in our country, this being the only event of its kind that has managed to maintain continuous growth.
Mexico WindPower 2019 is the most important Congress relating to the wind power industry in the country and is the only event organized by GWEC and AMDEE in conjunction with Tarsus México.
Learn about issues such as the management and expansion of the Mexican electricity industry, one of the biggest challenges to the Mexican electricity sector and to the transmission infrastructure. Enjoy the chance to listen to the public officials responsible for such issues, and hear experts from abroad talk about the new inclusive strategies for the expansion of the electricity grid.